Reading is a crucial part of a child's ability to be independent in accessing a whole host of learning with confidence and clarity. With the support of the school and yourself, we are helping your child to engage with books and reading. This enables children to understand basic features of a book such as the title and author. The love of reading and a good story is something that can be used when creating imaginative play and story writing throughout school. Through supporting us with reading with your child, you are helping to spark the magic and joy of reading.
Here are the 50 recommended reading books for each year group through school.
Don't forget our reading event over the holiday period.
Happy reading, Mrs. Abdel-All
Whitings Hill School Festive
Reading Event
Dear Parents and Carers,
So it is that time of year again and most of us will be thinking about the Festive season this year. Sadly we will be unable to hold our annual 'Bedtime Stories' this year or have our Book Fayre in school. However, we are still committed to the love of reading at Whitings Hill, so this year we are going to do something slightly different. ====================================================
STAFF - Staff members will be invited to read or tell a bedtime story, remotely, either in school or at home. These will be uploaded onto Google Classroom or Tapestry in time for the holidays so you and your children can watch and enjoy. ====================================================
PARENTS, CARERS AND CHILDREN - You and your children's challenge will be to film yourselves reading or telling a story in a festive place and/or in any festive clothes you may have. We would love you to tell/read stories from your own culture.
We would also invite any families who would like to narrate a story in the form of mini drama. We want to try and get the whole family involved.
Please film in landscape. The challenge will be set on Google Classroom and you will be able to upload your films when complete. Each class teacher will choose the best from each class and we will be giving a book as a prize to those children and bookmarks to all the other entrants.
Let's try and make this a very happy festive season. Any questions do feel free to email me via the office. We look forward to your amazing stories in the New Year. Entries to be back by Friday 8th January 2021,
I wish you and yours all the best over this coming festive season. Stay safe and happy reading!
Mrs. Abdel-All
At Whitings Hill we are using VIPERS in reading for KS1 and KS2. Children are explicitly taught the skills of reading (outlined in the National Curriculum and the KS1 and KS2 test domains). Through the use of VIPERS ( which were created by Rob Smith from 'The Literacy Shed.' The Reading Vipers can be used by both KS1 and KS2 with a little adaption. When reading with your children at home you can use Vipers to help them with their reading.
Aaron in 3Y is a superstar!!! Aaron loves the 'Ten Little ...." book series. His favorite is 'Ten Little Monkeys'. During lock down he wrote to the author and made a suggestion .... and look what happened.... he received a letter from the author and you never know .. they may take on his idea. Well done Aaron, we LOVE reading and writing for a purpose!
Aaron's letter and the reply!
There are so many fantastic ideas out there for reading and performance activities ... here are some from the Library Service....enjoy... stay safe... Mrs. Abdel-All
Things to think about…..
Theatre/Performance
Story Sharing/Illustrators
Things to think about doing….
Writing/Poetry
New Writing Competition! New Writing Competition! New Writing Competition!
Things to Make and Do
Let's Get Moving
Book of the Week
Author,
Alexander's Kwame's
The Undefeated
is an absolutely inspirational poem, with so many cross-curricular opportunities. Have a look at him reading it to a young audience – it's a lesson in how to read out loud to children – just brilliant.
More ideas for Reading, Writing and Performances, Poetry and much more ...
Things to think about doing….
Online Storytelling Project in School and at Home - Opportunity for Barnet's Primary Schools
Fly High Stories – Together Apart
Theatre/Performance
Writing/Poetry
I'm hoping that many of you have already encouraged your children to get involved in this, but for those of you that haven't yet, then check out this week's superb #WriteOn writing challenge. This week's has just been launched by the brilliantly bonkers Philip Ardagh. Watch the video and get your children to enter the competition:
https://www.youtube.com/watch?v=ZRcCEWqBJVo
Things to think about…..
Story Sharing/Illustrators
Things to Make and Do
The lovely Nick Sharratt has designed two 'Wash Your Hands' posters to download and print at school and at home. Get your children colouring them in!
WellBeing – Some Music and Reading
BOOK REVIEWS !
Hello children and I hope you are all safe and well.
I would love you to share your experiences with any amazing books you might have read during lockdown.
If you would like to send me a book review I would be so happy and they would be published on the website. Share your love of books with your friends.......
How To Write A Book Review: 6 Steps To Take
Begin with a brief summary of the book. This is probably the best way to introduce any review because it gives context. ...
Pick out the most important aspects of the book. ...

Include brief quotes as examples. ...

Write a conclusion that summarises everything. ...
Find similar books. ...

Give it a star rating.
Happy book reviewing !!!
Please email your completed book reviews to the parent email for my attention.
Stay safe !
Mrs. Abdel-All
We love reading at Whitings Hill!!!!!
We are a POWER OF READING SCHOOL !!!
The Power of Reading is a school development project which engages teachers and children in the literacy curriculum through using high quality books and proven teaching approaches.
The Power of Reading is about teaching Literacy through using high quality books and creative teaching approaches (such as art and drama).
• This approach aims to engage and motivate children in their literacy learning.
• It also enables children to deepen their understanding of texts and provides a meaningful context for writing.
How are the texts used?
• A quality text will be used as the basis for learning over several weeks.
• Children will explore and discuss the text through creative activities.
• They will also write in a range of genres as part of the unit. For example they might write a letter in role as a character or write a newspaper recount about the events in the text.
Reading aloud – A key approach with all the books Reading aloud is a key part of the Power of Reading. The strategy enables all children to access quality texts. Reading aloud also enables the teacher to model expressive and fluent reading to the children. Children then echo what they have heard read aloud in their own writing.
How you can support at home?
• Reading aloud is a key strategy for developing children's enthusiasm of reading.
• Hearing quality texts read aloud also impacts on the quality of children's writing as they can 'echo' what they have heard. Reading aloud to your child is therefore a key way to support at home.
• When you have read a text together you can use tell me questions to discuss it together. This helps to develop children's level of comprehension.
What our children say about reading at Whitings Hill
Angel - Year 3
"I enjoy reading because we have very interesting books at school. They are important because they give me ideas for when I am writing stories. I like our Power of reading books because they are and have good illustrations."
Teodora - Year 3
"I enjoy reading at Whitings Hill because it is fun and there are interesting stories. I love Stowaway Ghosts because I like scary stories. There is a boy called Sam, who meets a ghost and Sam starts to teach the ghost how to walk through trees.
Our Power of Reading text is The Tin Forest, it is about a lonely old man, who has no friends. So he builds a tin forest so animals come and live there and he isn't lonely anymore."
Amaya - Year 4
" I love reading because it helps you with vocabulary. I like the books we have at Whitings Hill and we have an amazing library. I love Roald Dahl because I love adventure.
For The Power or Reading we are doing 'The Promise'. I like the bit where the girl plants the acorns everywhere and the trees start to grow and make people happy. Trees are also good for the environment."
WORLD BOOK DAY CHRISTMAS QUIZZES !!!!!
Are you a Festive Reader?
Back by popular demand, Whitings Hill is holding its annual festive reader challenge over the Christmas Holidays.
We would LOVE children to take part but we would also love to have some more Parents & Carers and staff take part this year.
Think about different, exciting, fun and SAFE places you can enjoy a book whilst celebrating the holiday period. Maybe you would like to read dressed up as a festive character- SANTA reads and poems as well you know!
Children – tell your parents/carers your idea and ask them if they could take a photograph of you reading your book in your 'festive reading' place or in your festive outfit.
This year we would love to give the festive challenge an international theme. If you have Christmas stories to tell from another country please send in a photograph and some information to us via email and we will features these on our website.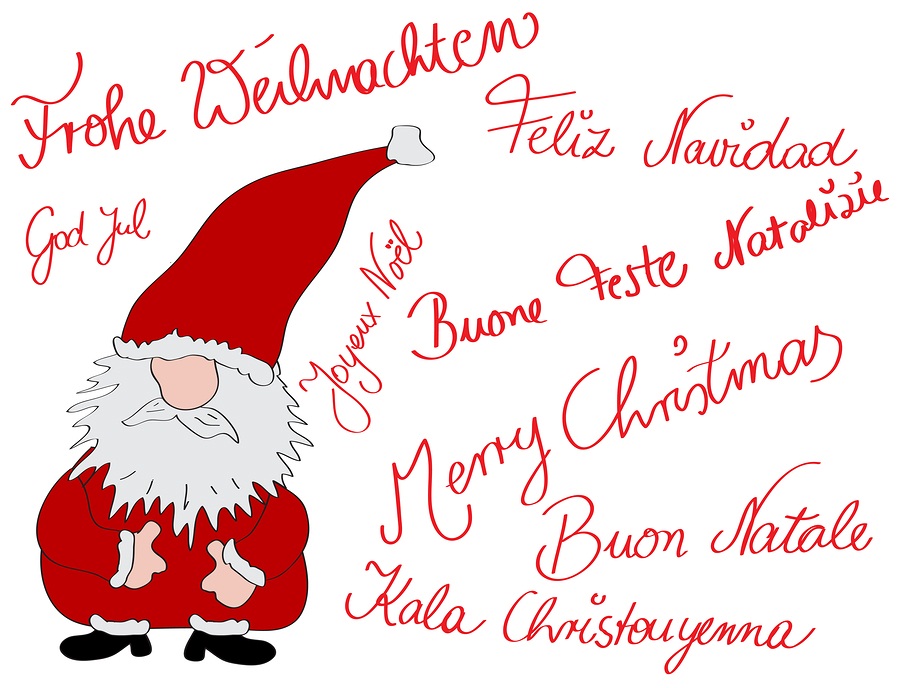 If you choose to accept this challenge all entries must be sent via email only, addressed to Mrs. Abdel-All at: office@whitingshill.barnetmail.net
The small print: Entries must be in by Friday 10th January 2020. All entrants will receive a certificate and a prize and those will be out in our Friday assemblies. Photographs may also be put on the website and in the newsletter so by emailing them,
Whitings Hill assume you are giving permission for their publication.
SUMMER READING CHALLENGE - NEWS UPDATE !!! WHITINGS HILL DO IT AGAIN! For the second year in a row Whitings Hill Primary School has come top in the Summer Reading Challenge!  Children had the amazing opportunity to visit Chipping Barnet Library to celebrate this success on Friday 22nd November, accompanied  by Ms. Patel, Mrs. Wilson and  Ms. Barker. The children were treated to a workshop by Spud and Yam.  Well done Whitings Hill and a massive thank you to all the Parents and Carers who encouraged their children to join the challenge over the holidays.  We are so proud of you all!!!
Spooky Halloween Reader
Books don't need electricity or a screen!
We can read them anywhere and everywhere!
We are inviting you ALL (including Parents & Carers) to take the Whitings Hill Halloween Reading Challenge over the half term.
Find a spooky place, dress up if you like, read a spooky book or poem.
Take a picture and email us. Send a book or poem review.
If you choose to accept this challenge all entries must be sent via email only, addressed to Mrs. Abdel-All at: office@whitingshill.barnetmail.net
The small print: Entries must be in by Friday 2nd November 2018. ALL entries will be published on the website. We will assume that we have permission to do so when the picture is received.
Once again we at the start of an exciting new academic year at
Whitings Hill.
We would like to continue our focus on reading for pleasure. We have lots of exciting reading activities coming up during the year:
Parents will be invited to come into school to read on certain Tuesday afternoons (check your calendar)

'Bedtime Stories' will be taking place towards Christmas for Reception, Year 1 and Year 2

The Book Fayre will be here during the second part of this term

World Book Day on Thursday 5th March – children will be able to dress up as a book character

Our spooky and festive reader challenges will be on again this year – are you ready?

Reading workshops for Parents and Carers in the New Year to help guide parents through making rich reading experiences for your child/children
Friday Reading Morning. A massive thank you to all the Parents, Carers and students from The Totteridge Academy who joined us for our reading morning on Friday. Thank you all for your continuing support to enrich reading at Whitings Hill. Mrs. Abdel-All